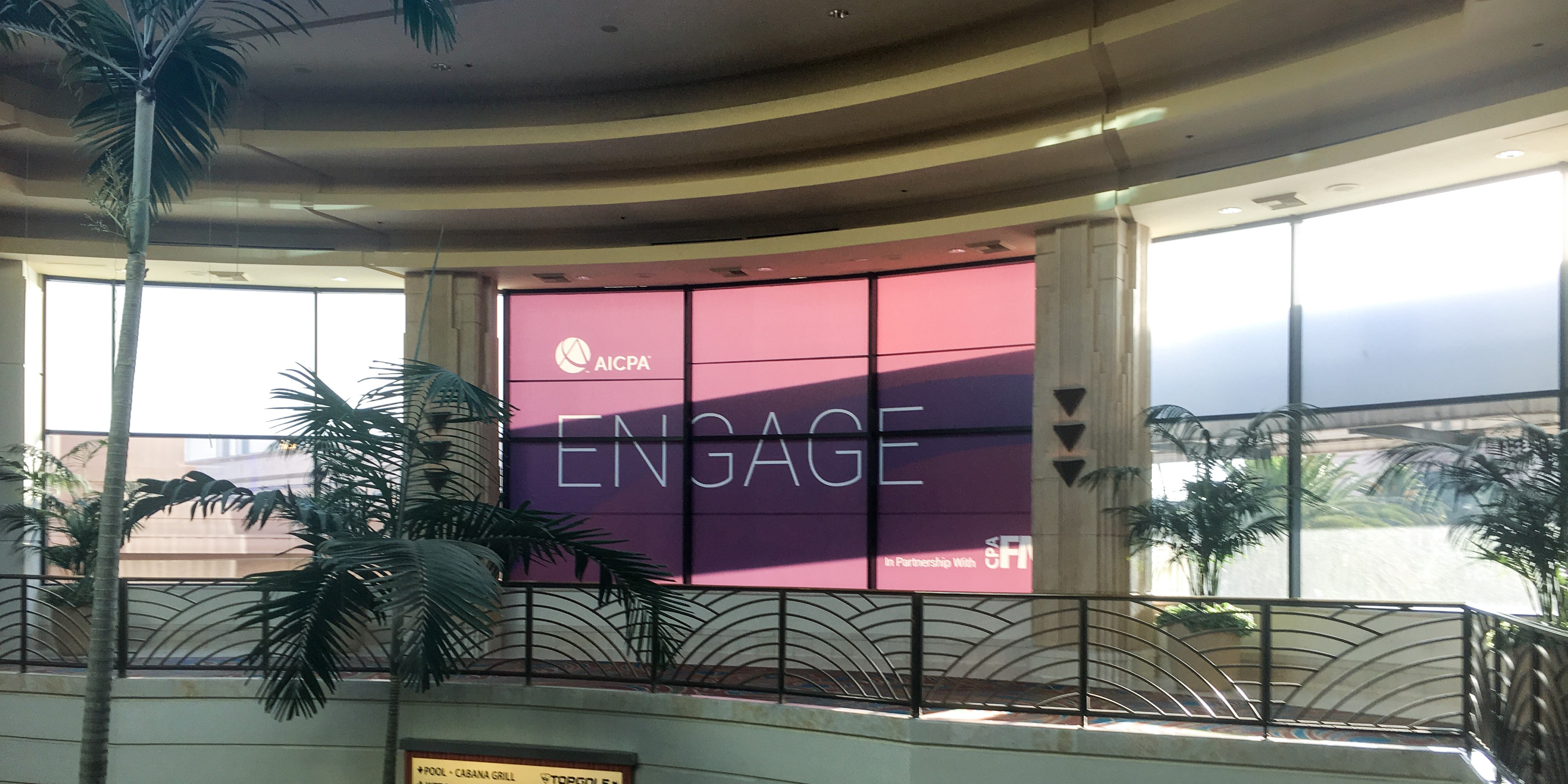 19 Jun

AICPA ENGAGE 2018

So last week I was in Las Vegas for the AICPA ENGAGE conference held at the MGM Grand. It was way better than last year- much more organized and streamlined. Yet the quality of the content was still top notch. The best estate, financial, and tax professionals in the country gave some amazing presentations. And I only lost 30 bucks at the slot machines!

Key-note speakers included David Gergen, Tony Hawk, Adam Grant, and Maria Contreras-Sweet. I especially liked Adam Grant's presentation on "How Non-Conformists Move the World," which was about building cultures that encourage new ideas and honest feedback. It hit on some of the themes in Ray Dalio's book "Principles," especially Dalio's concept of radical transparency in the workplace- creating a safe environment for thoughtful disagreement while exchanging ideas. A lot to take home and ponder.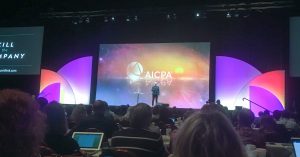 The Tax Cuts and Jobs Act was center stage for the Tax Strategies for the High-Income Individual conference. The SALT limitation, repeal of miscellaneous itemized deductions, and increased lifetime exclusion from the estate tax were all discussed thoroughly. Many new planning opportunities to contemplate as tax pros are starting to get their heads around the new tax law- and we learned that proposed treasury regulations on the new Section 199A deduction should be issued by the end of the month!
During the Advanced Personal Financial Planning conference, I attended sessions mostly concerned with retirement planning. Mitch Anthony gave a wonderful four-hour lecture on retirement coaching, while Barton Waring explained his conceptually easy to understand Annually Re-calculated Virtual Annuity (ARVA) during his presentation "The Only Spending Rule You'll Ever Need." Other thought-provoking sessions included John Grable and Amy Hubble's presentation on risk tolerance and Ed Jacobson's presentation on Positive Life Planning.
The really cool thing about this conference is that all the speakers and attendees are enormously friendly and welcoming. The exhibit center had an "ask the experts" area where I was able to get some of my questions answered and/or clarified. Also, during the networking receptions, I was able to connect with some other CPA financial planners, which is always fun.
I had a great time, and I'll definitely be back in 2019.
---
Originally Posted 06/19/2018